Android Multi Tool Download For Mac
Android multi tools free download. Nextcloud Android app Nextcloud Android app is the Android client for Nextcloud, a private file sync & share and communica.
It's very important to secure your Android smartphone. Most people will tell you that the most basic form of securing your phone is through a lock screen pattern or pin (maybe even a combination of the two). However, pins and patterns are easy to forget. Especially if they're made up of long combinations. Sometimes you'll find yourself in a situation where you need to access your phone's content but can't remember the pin code or pattern. Maybe you bought a used phone that's secured by a pattern or pin. Maybe someone has decided to play a horrible trick on you and has changed your pin or pattern.
Whatever the reason may be, you want a solution that will help you gain entry into your phone without erasing the content. Android Multi Tools is a great piece of software to help you unlock your phone and bypass Android lock screen or to bypass LG phone without reset, using a host of different solutions. And the following parts we are going to show you how to download and use the Android Multi Tools on Windows 10/8/7 computer.
What is Android Multi Tools?
Android Multi Tools v1.02b assists you in resetting your pin/pattern/password lock. In addition to helping you unlock your phone, it also comes with a list of other helpful features and tools. It gives users the ability to check the Android device's status. It has the ability to help you reset face ID. It also gives you the ability to reset a forgotten Gmail ID. You can also use it to wipe the entire device. Other features include but are not limited to: the ability to fast boot using a single click, the ability to wipe data or cache and the ability to launch a terminal in the device with one single click. In addition to all of this, it allows you to wipe the device cache and rest it.
How to Download and Use Android Multi Tools (V 1.02b)
Android Multi Tools Free Download For Windows
Android Multi Tools requires the Android SDK to function correctly. So before you download and install Android Multi Tools, you need to download and install the Android SDK.
Once you're done installing the SDK, you can then proceed and download Android Multi Tools V1.02b on your computer.
The next step requires you to enable USB Debugging on your phone. If you don't know how to do so, follow the steps in that tutorial guide.

After you've enabled Debugging mode, connect your mobile device to your computer through a high-speed USB cable.
If you have already done so, unzip the contents of the multi-tool zip file that you have downloaded in Step 2.
Navigate through the folder and find the Android Multi Tools v1.02b.exe file and then run it.

Once you run it, you a command prompt terminal window will open up, as displayed below. You need to be careful here, selecting the wrong option may have dire consequences. For instance, selecting number 5 or 8 will erase all the information on your mobile phone.

A breakdown of each feature of Android Multi Tools:
1. Check Device:
Checks if your device is connected to your PC. If your device is connected to the computer but Multi Tools is not picking it up, you need to check your cable or make sure that USB debugging is enabled on your phone. Additionally, you also have to check that you've installed the Android SDK.
2. Reset Face/PIN Lock:
This feature helps you reset a face ID or Pin. It works on Android 4.1.x and above. Basically, a Face lock or ID allows you to lock and unlock your smartphone using your face. In other words, the only way to unlock your Android smartphone is by letting it 'see' you. You can bypass this by using this Multi Tools.
3. Reset Face/Gesture Lock:
This feature helps you unlock Face or Gesture. Gestures include patterns and other methods of locking your screen that isn't password or pin based. This feature allows you to unlock your phone without losing any data on Android 4.1.x or higher. Once you unlock it, do not forget to disable it in the security menu.
4. Reset Gmail
Gmail is a free email service launched by Google. This feature is for all those times you've tried to enter in your Gmail info and it kept on telling you that you've entered the wrong details. This feature will help you reset your Gmail and Google account.
5. Wipe Data
This feature is used to wipe all data from your phone. Before selecting this option, please ensure that you understand what it means and that you've backed up your data. Once you run this option, it will erase all your data and you'll have to start from scratch.
6. Reboot
This option allows you to reboot or restart your device and boot into normal mode. It also allows you to exit from the ADB shell. By the way, you can Turn On Android Phone Without Power Button with this trick.
7. Check Device On Fastboot Mode
This will check your device's connection status if it's in Fastboot mode. To have Fastboot mode, you have to connect the phone on Fastboot and ensure that the Fastboot driver has been installed. If you also want to know How to Download Minimal ADB and Fastboot Tool (v.1.4.3), you can check here.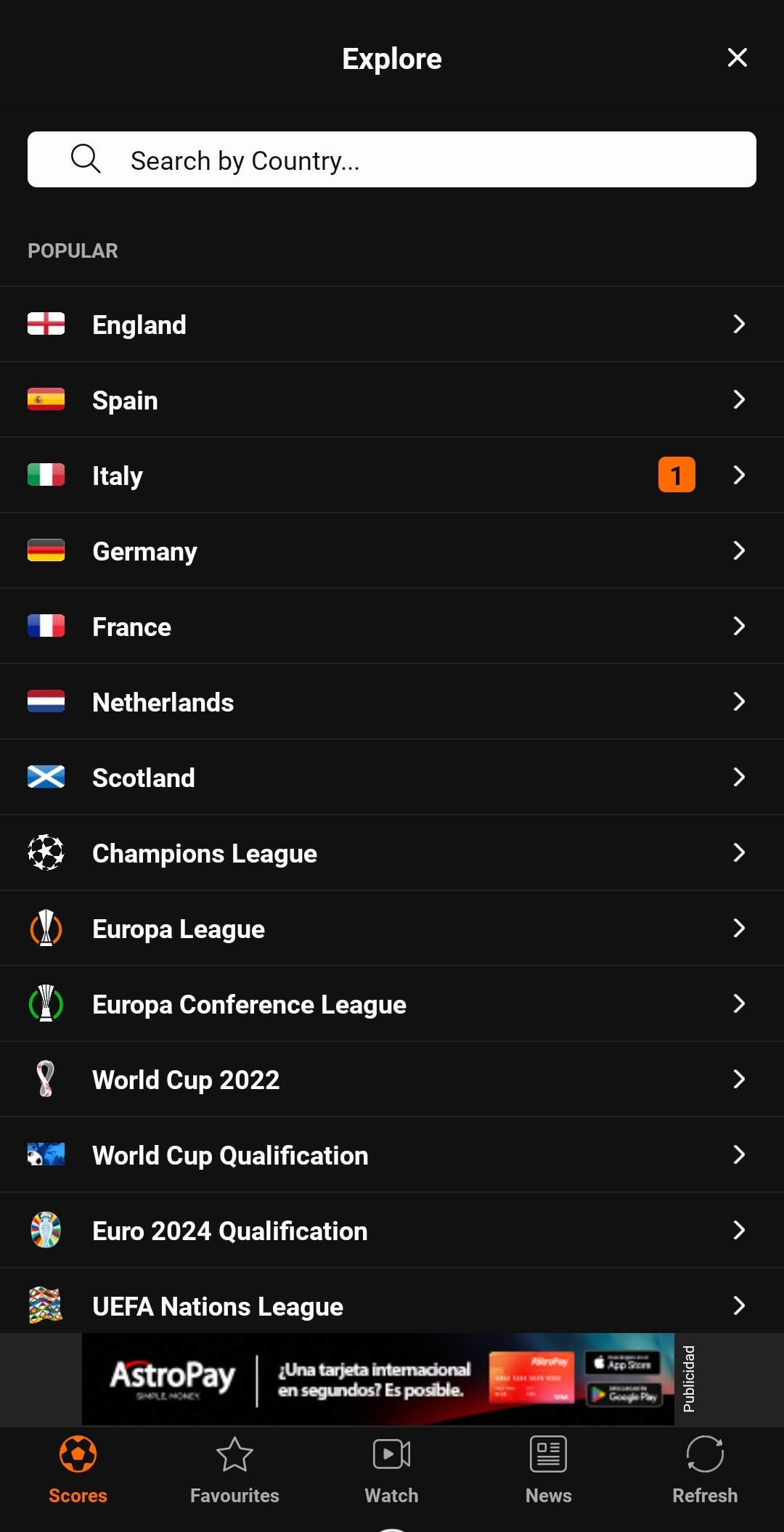 8. Wipe Data/Cache on Fastboot Mode
This option is for erasing data and cache on Fastboot Mode. If your device is frozen, stuck on an infinite boot loop or is running slow. Usually, this happens when you've installed a new ROM or software. This method will help you resolve these issues.
9. Exit Fastboot Mode
This option allows you to exit Fastboot mode and reset your device.
10. Go To Command Prompt
This option allows you to exit Multi Tools and go back to the normal command prompt.
11. Software Info
This option will tell you about the software and ROM installed on your mobile device. This includes the firmware version.
12. Hardware Info
Determines the hardware info of the connected mobile device such as the IC number, the touch screen, camera, WI-FI and more.
13. Report/Contact Me
This helps you get in touch with the developer as well as submit any problems or bugs you've found with the program.
14. Drive Download
Allows you to download any drivers that may not be installed on your PC.
15. Help
Downloads a help guide as a .rtf file and automatically opens it for you.
16. Donate
Opens a link to where you can donate any money to the developer.
Final Word
If you're worried about losing the data and information on your device, we recommend that you back up your device in case of data loss. Though there are a lot of reliable Android Phone recovery methods out there today, it's always advisable that you should back your data up when you're trying out something new.
Hopefully, you've found this guide helpful in telling you how to download the latest Android Multi Tools. Remember that it's always important to make sure that your phone is secure. Whether it's through a pin or pattern. Make sure to protect the data on your phone using an anti-virus. You can also download custom lockers and screens from the Google Play Store. If you found this article helpful, please share it with all your friends and family. As always, thank you for reading.
Related Articles
New Articles
If you are looking forAndroid Multi tools latest version for Windows. Here we will let you find the v1.02b right now on this web page. Free download links and more details about Android Multi Tools are just in the down section.
Dr.fone - Android Toolkit Transfer. Your One-stop Solution to Transfer between Android device and computer. Convenient Android file transfer Transfer photos, music, videos, contacts, SMS between Android and computer. Powerful Android File manager Import, export, delete photos/music/videos individually or in bulk. iTunes Alternative. PhoenixOS/Android PC ToolBox 2.7.0 full version free download without the password. PhoenixOS/Android PC ToolBox 2.7.0 best for Phoenix OS Official and Phoenix OS Unofficial Modifying and Editing Tool. You can likewise make information utilizing PhoenixOS/Android PC ToolBox 2.7.0 and a lot more highlights.
Download Android Toolbox. Free and safe download. Download the latest version of the top software, games, programs and apps in 2020. ISkysoft Full Toolbox is a software product developed by iSkysoft and it is listed in Communications category under Mobile Phone Tools. ISkysoft Full Toolbox is licensed as Shareware which means that software product is provided as a free download to users but it may be limited in functionality or be time-limited. ToolBox is an application launcher for Windows operating systems with many amazing features. Easy to install, you can get going in minutes. Its drag and drop interface creates shortcuts to almost. Android Password Remover Software - Tool Download Free Posted by Maqsood SaHil On 00:25:00 with No comments We have recently shared the latest setup of Android all in one password remover.
Android Multi Tools is an all in one tool for Android devices. It is used for bypass, reset Android devices, unlock and repair phones free of cost. The Android Multi tools 2020 version contains lots of new features that help you much more.
Android Multi Tools 1.02b
This tool is also known as an unlocking pattern tool due to its main features. Most of the Android users forget their mobile screen pattern/pin or password.
So now we are here with the best solution for those users lets download the latest version of Android Multi tools free of cost. This tool helps you to unlock the mobile screen pattern/pin and password.
If you create a lock and you forget that. Don't worry this tool will definitely help you and allows you to make changes. So you can use this new version v1.02b on any windows operating system. Supportable for several windows operating systems consequently.So be mindful so as to download any of them, they may contain destructive content and most are not updated. Here I might want to share the most costly features of Android Multi Toos.
Screenshot
Features of Android Multi Tools FRP Unlock
There are some important features that are available in the photo form as well as I further explain each feature. These main functionalities you will see while launch this tool, make sure you can do the activity after connecting your Android device.
Checking devices Info
The is a single feature that allows you to read and write IMEI Number, Android version as well as other features that are related to your mobile software.
Reset Pin lock
If you make a password on your home screen and you just forgot your mobile password, at that time this feature is much helpful for you. Reset Pin lock enables you to change your home screen password as well as other passwords.
Reset FRP lock / Gmails
The option allows you to reset your Gmail account as well as you can reset Mobile FRB lock.
Android Multi Tools And Drivers
Unlock any Face lock / Pattern Locks
Unlock the different Android models. Most of the branded phones can unlock easily and quickly way. Also, this feature allows you to unlock the mobile patterns.
Wipe or format data using Android Multi tools
Most of the Android devices getting slow performance due to lots of old data, so this feature allows you to wipe or format your mobile whole data in a single click.
Android Multi Tool Download For Mac Os
Reboot your device
It is a procedure of restarting a working device using hardware like the power button. Mostly we reboot phones after install apps and games. In this case, you can refresh your device from this tool.
Use Command prompt mode
This feature is only for developers, they can run custom commands.
Android Toolbox Free Download For Pc Windows
Hard reset
The name shows that you can hard reset your Android phone within a few seconds.
Download Drivers for your Device
Razer surround pro download. While using this feature you will know about all the required drivers of your phones, so you can easily download needed drivers in a few minutes.
Video Tutorial – Complete Guidelines:
If you are a new user or unable to read this paragraph in that case we have shared video tutorials. Watch this video tutorial and follow each instruction.
Android Multi Tool
Direct Download link
Pro Tools Free Download Android
There is the safe and direct download link is available free of cost, now you can download the latest version for PC.
Conclusion
Android Multi Tool Download For Mac
No concerns, if you are a novice right now need to play out a few activities on your phone to upgrade user experience. Android Multi Tools doesn't require any master or Android developer to work. For more information visit our Website https://androidmultitools.net/
FAQs
Is Android Multi Tools Safe?
Absolutely yes, AMT is safe and sound to have install on your Computer. It will never harm you in any ways.
How To Use Android Multi Tools?
Android Toolbox Free Download For Pc Windows 10
Android Multi Tool Download For Mac Free
For use, we refer you to watch the youtube video that we have include on this web page. Well, use of this Application is even easier than you think. half life no cd crack